Participants
The content will be available soon.
Sodelovanje Slovenije v najobsežnejši svetovni raziskavi o kompetencah ali zmožnostih odraslih, ki poteka pod okriljem OECD, je zagotovilo Ministrstvo za izobraževanje, znanost in šport, raziskava pa poteka v okviru projekta ESS Merjenje učinkovitosti sistema izobraževanja in usposabljanja za izboljšanje usposobljenosti izobraževalcev odraslih od leta 2013 do 2015.
Raziskavo PIAAC v Sloveniji izvaja konzorcij partnerjev, ki ga sestavljajo Andragoški center Slovenije (vodilni partner konzorcija), Statistični urad Slovenije ter tri fakultete Univerze v Ljubljani (Fakulteta za družbene vede, Ekonomska fakulteta in Filozofska fakulteta).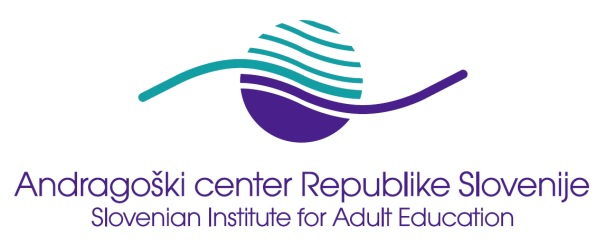 << Back